More relatives for you to see!!
---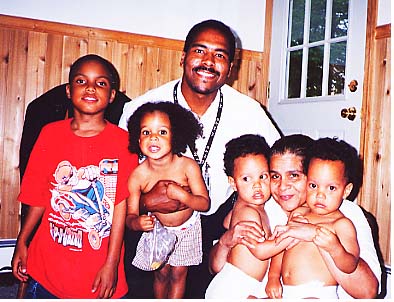 (L-R)My Nephews Corey, Dylan, Cameron, & Darien, with
Aunt Carla, and Cousin Jay Scott in the back)
---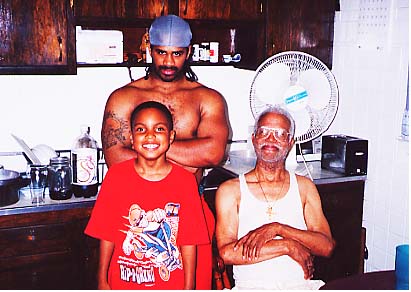 My Nephew Corey with my Cousin Aaron and Grandfather.
---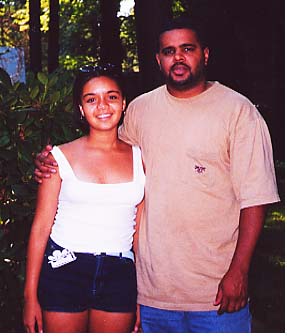 My Goddaughter Javianna smiles for the camera!!
---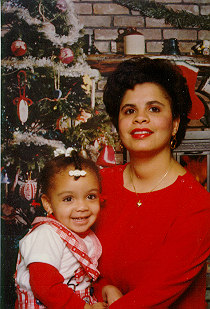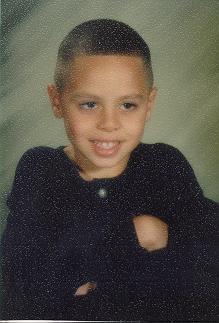 My aunt Julie with Javianna and cousins Quentin & Vance
---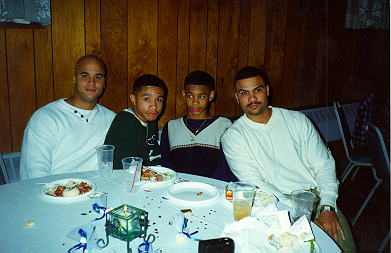 Cousins Doran, Jarvis, Marcus, and Ray
---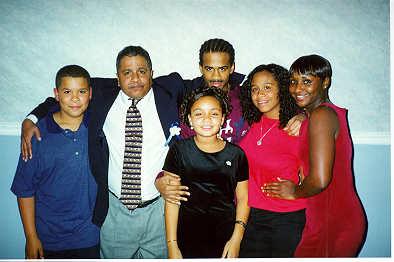 Uncle Gary and Co.