Main Features
Biography
Sign The Guestbook


View the Guestbook

---
© Soullegends 2002 - 2007


This site was created by
The Webmaster
March 2007

The Deniece Williams Website @ Soul Legends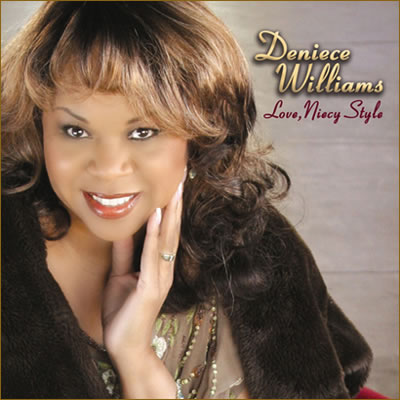 Welcome to 'This Is Niecy', an 'unofficial' tribute to one of the greatest songbirds in music history, Ms.Deniece Williams (A.K.A.'Niecy'!).

From her early days singing in Church choirs of Gary Indiana to her eventual return to Gospel music after more than 20 successful years of singing secular music with the likes of Stevie Wonder, Minnie Riperton, Earth Wind & Fire, or as a solo star, Niecy has come full circle as one of music's TRUE DIVAS (or more fittingly TRUE SONGBIRD!!)

This site will be a fun & informative place for the many fans of Deniece Williams & her awesome talents. I hope that everyone enjoys this website, and I would love to recieve suggestions or comments from visitors. Also remember that this is an 'unofficial' Deniece Williams website. We are not in contact with Ms.Williams &/or her management office, so personal messages won't reach Niecy (until she visits this site!!).

Click On CD Cover To Order THE NEW 'Love, Niecy Style'
and Enjoy The Website's New Music Box!!